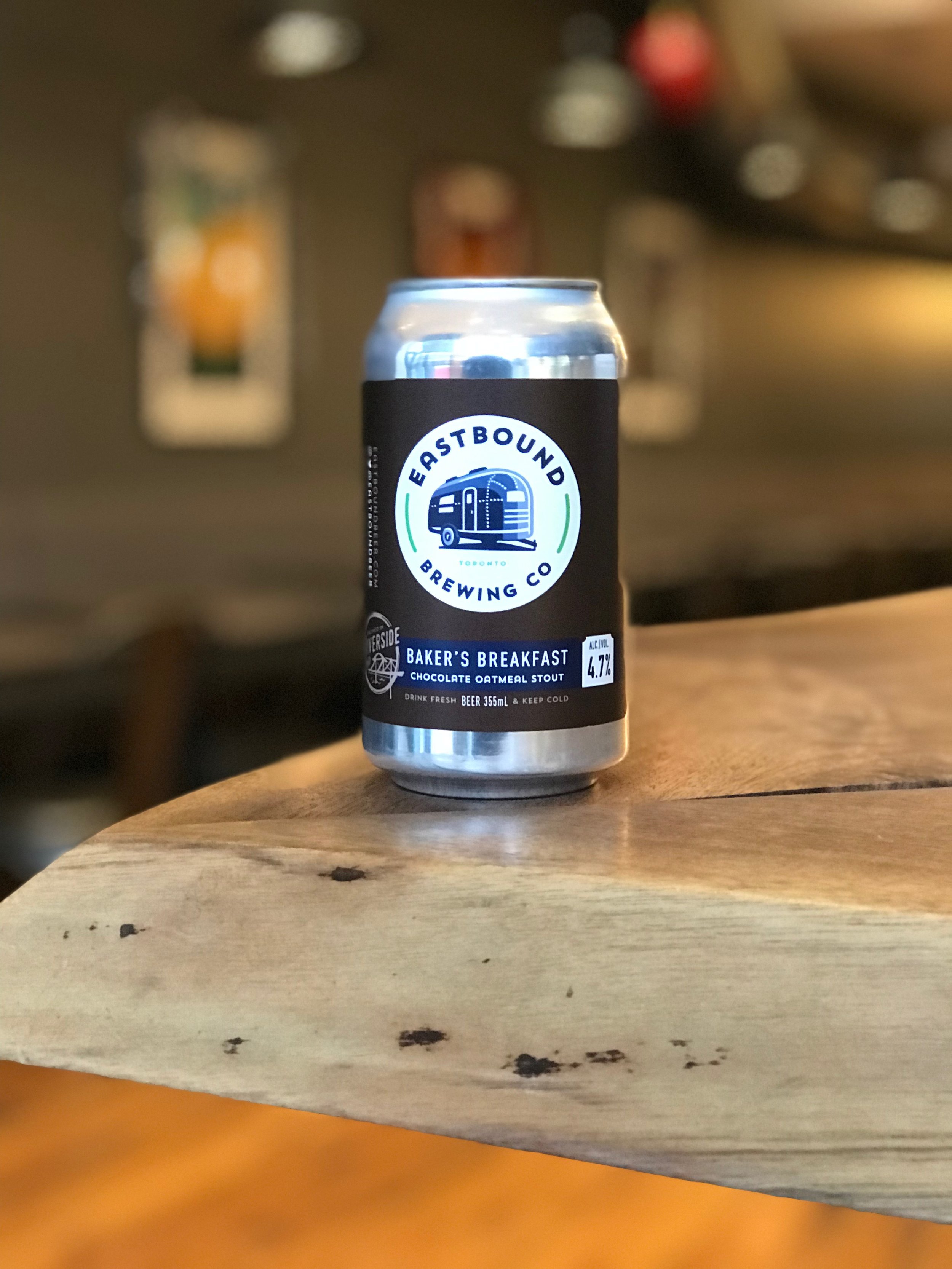 Baker's Breakfast
Chocolate Oatmeal Stout
It's chocolate! It's beer! Why are we still talking and not drinking? Loads of Oats in the malt bill and pure liquid cacao added in the fermenter. This oatmeal stout is the way to go to find rich and flavourful stout amazement.
Pure liquid cacao with no preservatives or additives was added post fermentation. This pure liquid is sourced from sustainable economic partnerships with farmers in Ecuador and Columbia. It brings rich, flavour chocolate flavour to a full bodied stout that's extremely smooth and drinkable.
ABV: 4.7%
Smells & Tastes Like: Mocha, cocoa & bittersweet chocolate.
Food Pairing: Duck liver pate, beef tenderloin, prize winning chili